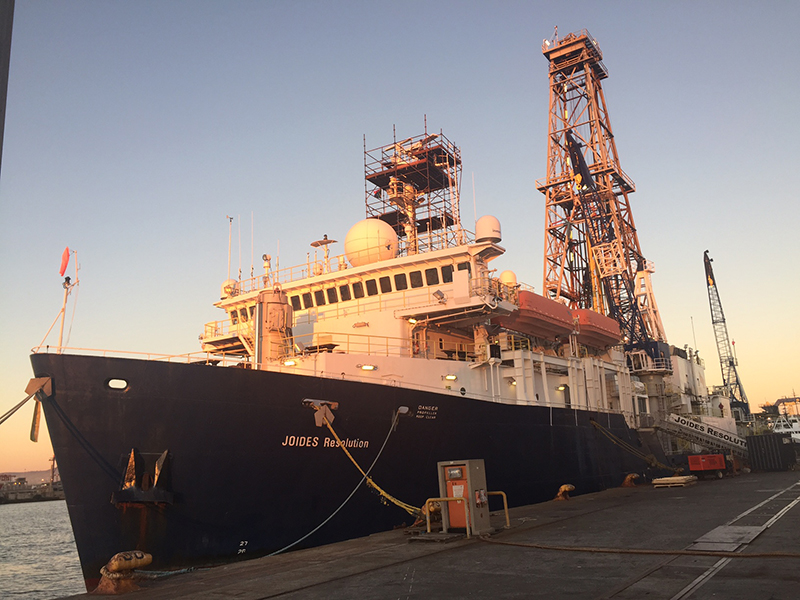 15 Sep

Texas A&M University Hydraulic Upgrade

Texas A&M University Hydraulic Upgrade
Vibration Isolated Television (VIT)
International Ocean Discovery Program (IODP)
Joides Resolution

ACS Hydraulics, Inc. was contacted by Texas A&M to request the viability of upgrading the hydraulic system that controls the VIT winch system. This system consists of a frame, multiple lights and television cameras mounted around it. It is installed on a former oil drilling ship, now named the 'Joides Resolution', and deemed a research vessel. It normally has a contingent of 30 different scientists from around the world each voyage.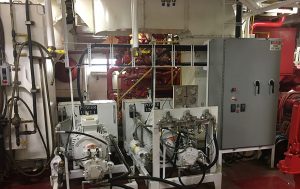 Its purpose is to go around the earth and drill for 'cores' of the ocean floor. At times, it will start drilling at over 16,000 feet below sea level and drill 600 feet into the ocean floor, then take a 27-foot core sample for the scientists to study the history of the earth.
The drilling is monitored by the VIT system in real time. It is lowered towards the ocean floor as the drilling commences. It is a critical component in ensuring the success of the operation. In 1990 the drilling had to stop as the VIT cable broke while drilling at 17,000 feet and the frame, cameras, and lights along with the Sonar Tool, Telemetry Pod and 3 miles of cable were lost.
It has operated successfully since then, but the hydraulics were degrading with time. Also, there was no redundancy if there was a failure of the hydraulic power unit (HPU).
ACS flew to Cape Town, South Africa to inspect the ship and make suggestions on the upgrades. The decision was made to replace the old HPU with 2 separate units which could be switched quickly during operation.
ACS designed the 2 new HPU's such that they can be switched within 2 minutes. All hydraulic and electrical logic was included and works simultaneously to switch the 100 HP units from one to the other.
When completed the new HPU's, control panel and installation components were shipped via Texas A&M to Singapore to start installation on the ship. During installation, the ship worked its way to Townsville, Australia. There it was met by ACS to do the system flushing and final commissioning before it sailed to New Zealand.